ST-4 SINGLE PRODUCT / 4 TON PLASTIC HOPPER FERTILIZER SYSTEM
The ST-4 Frame Mount is available independently as a skid-mounted system for use on 3rd party implements such as Degelman Harrows.
The polymer tanks are designed to be configured for multiple  applications. They will soon be available with liquid fertilizer or pressurized air system upgrade kits. In the case of the liquid upgrade, the ST-4 will have the unique capability to deliver liquid and dry product on the same steerable frame. The pressurized upgrade brings the highly accurate Salford air seeding metering system to the ST-4 and allow product to be delivered reliably to a wide range of implements.
ST-4 Single Product / 4 Ton Plastic Hopper Fertilizer System

Hopper screen assembly

Hydraulic Circuits (8-20 Outlet)
Scales & Control Packages
John Deere Rate Controller 2000/RCM RATE CONTROL READY – Includes compatible bin level sensor and adapter harness (ECU NOT included)

ISOBUS CONTROLS FOR SINGLE BIN ST/FERTI-GO – Includes ECU, implement harness bin level sensor (Display NOT included)

DIGISTAR SCALE KIT (1 GT400 CAB READOUT)

DIGISTAR SCALE-LINK SCALE KIT (FOR ISOBUS DISPLAYS)

DIGISTAR SCALE-LINK SCALE KIT (FOR DEERE CANBUS)

GPS PUCK FOR HYD DRIVE GROUND SPEED SENSING
May be required for some 3rd party displays including aftermarket installations of JD 2630's.
FOOT PEDAL FOR MUELLER CONTROLLER
Used for manual engage/disengage of sections where cab display restricts use of automatic section control.
Heavy Harrow Air Kits
100′ Harrow Bar Air Kit

120′ Harrow Bar Air Kit
Mounting Options
4-Section hydraulic variable rate metering including:
Plastic pegged meter rollers

Shut off slide gates

4 GPM PWM valve

Meter encoder, fan speed and bin level sensors

Main controller harness (adaptor harness may be required to plug into 3rd parts ECU)
High Output Option (included in 24 outlet manifold/venturi kit)
**Single fan 20 & 24 outlet venturi kits for ST-4 only.

Recommended for rates exceeding 450 lbs/acre on 16-rows @ 6 mph

Increases rate capability to 700 lbs/acreon 16-rows @ 6 mph

NOTE: Requires an additional 17 gpm @ 2800 psi (see chart). These kits are intended for low rate typically associated with ganular herbicide application. These are NOT compatible with fertilizer application rates.
Meter Options
Low Rate Pegged Meter Rollers (requires 4)
Air Diffuser Kits
Air diffuser kit comes with diffusers, hose clamps, drop hose to knife( please specify 1½" or 1¼" outlets on order.
ROLLER METERING
ST-Series applicators use peg roller meters, which excel at metering seed or fertilizer. Compared to auger metering these rollers offer greater accuracy, are less susceptible to plugging, are easier to change and do not grind product.  Peg rollers are equipped with brushes for self cleaning. Low rate rollers available for cover crop and micro nutrients.
*Options must be requested at order.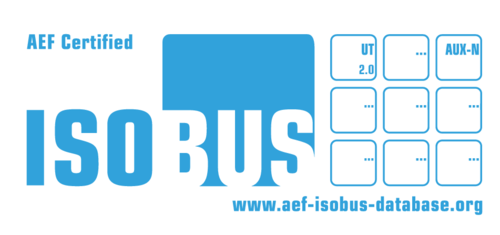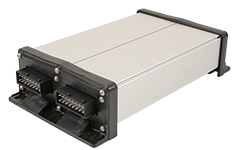 HOPPER
Hopper Capacity: 4 Ton/120 cu-ft. poly tank
METERING
– 4-Section hydraulic variable rate metering
---
– Plastic peg meters rollers with brush for self cleaning
---
– Manual hopper bottom shut-off slide gates
---
– PWM Valve
---
– Meter encoder, Fan speed sensor, Bin level sensor
HYDRAULIC REQUIREMENTS
– Requires 30-42 gpm @ 2800 psi (single fan or dual fan)
---
– Case drain required
---
– Hoses to tractor not included