Penta Truck Mount Mixers are specially designed to suit the needs of larger operations, or applications where tough terrain and longer distances are encountered. Farmers will have faster than average mixing times, and the capacity to process different forage components and micro ingredients with maximum efficiency.
5030 TRUCK MOUNT SPECIFICATIONS
FEATURES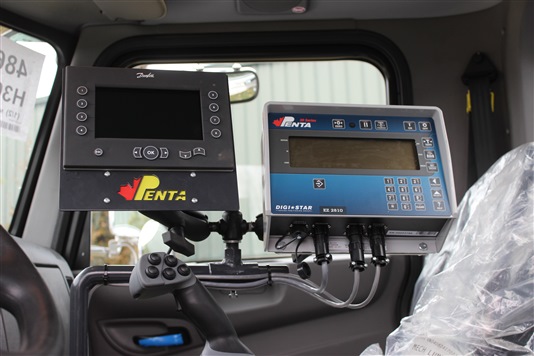 CONTROLS
Digital Screen
Joystick
Oil Temperature Monitor
Oil Pressure Monitor
Optional Cameras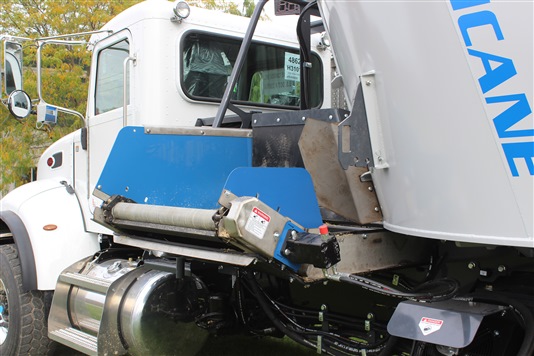 CONVEYOR
Conveyors are configured to match the individual needs of the operator.
Dog Leg System
Slide Out Conveyors
Designed to be Grain Ration Ready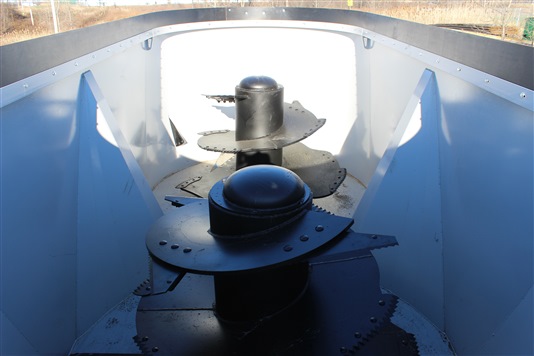 TUB & AUGER
The angled curve of the tub and baffles are designed to work with our Hurricane augers for the best mix possible and provides easy clean out.
Stainless Steel Tub Liner included in the truck mount mixers increases the longevity of the life of the tub
Massive front and rear material doors increase efficiency in unloading and clean out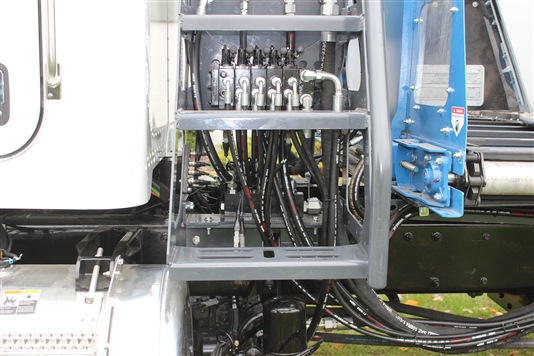 DRIVE SYSTEM
Hydraulic Pumps
Poclain Wheel Motors
Hoses
Oil Reservoir
Valve Blocks
Mechanical Truck Mount available for models 4130 and 5030
| Specifications | Imperial | Metric |
| --- | --- | --- |
| Capacity 9″ Rubber | 505 cu ft | 14 m3 |
| Total Width | 101 in | 257 cm |
| Total Length | 233 in | 592 cm |
| Empty Weight | 10,922 lbs | 4,954 kg |